CHANGE REGISTRATION PASSWORD
Change the User Password!
Here you can change the goBlips Login user password
location: Dashboard > My Account > Update Your Password
HOW TO GET THERE
1. Login to goBlips.com
2. Once you're in Dashboard, select the My Account option

3. In the lower right corner of the page, you'll find the section Update Your Password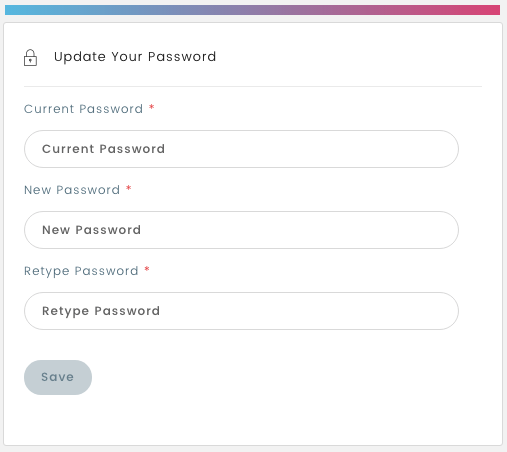 CHANGE THE USER PASSWORD
1. If you already have a password, enter your goBlips current password

2. Place the cursor in the New Password text field and click to start editing.

3. Enter the new password you want to use in both the "New password" and "Repeat new password" fields.

4. Once finished, click on the Save button to apply the changes made.